Popular Mobile Games in India
Over the past few years, several budget smartphones have been launched in the Indian market. This has led to the widespread adoption of mobile games and OTP platforms among Indians.
Games like PUBG, Ludo King, Poker, 8 Ball Pool, and Candy Crush Saga are well-liked in India. Such is the popularity of PUBG and Ludo King in the country, that they have been classified as unicorn mobile games.
In this article, we will explore the most popular mobile games in India.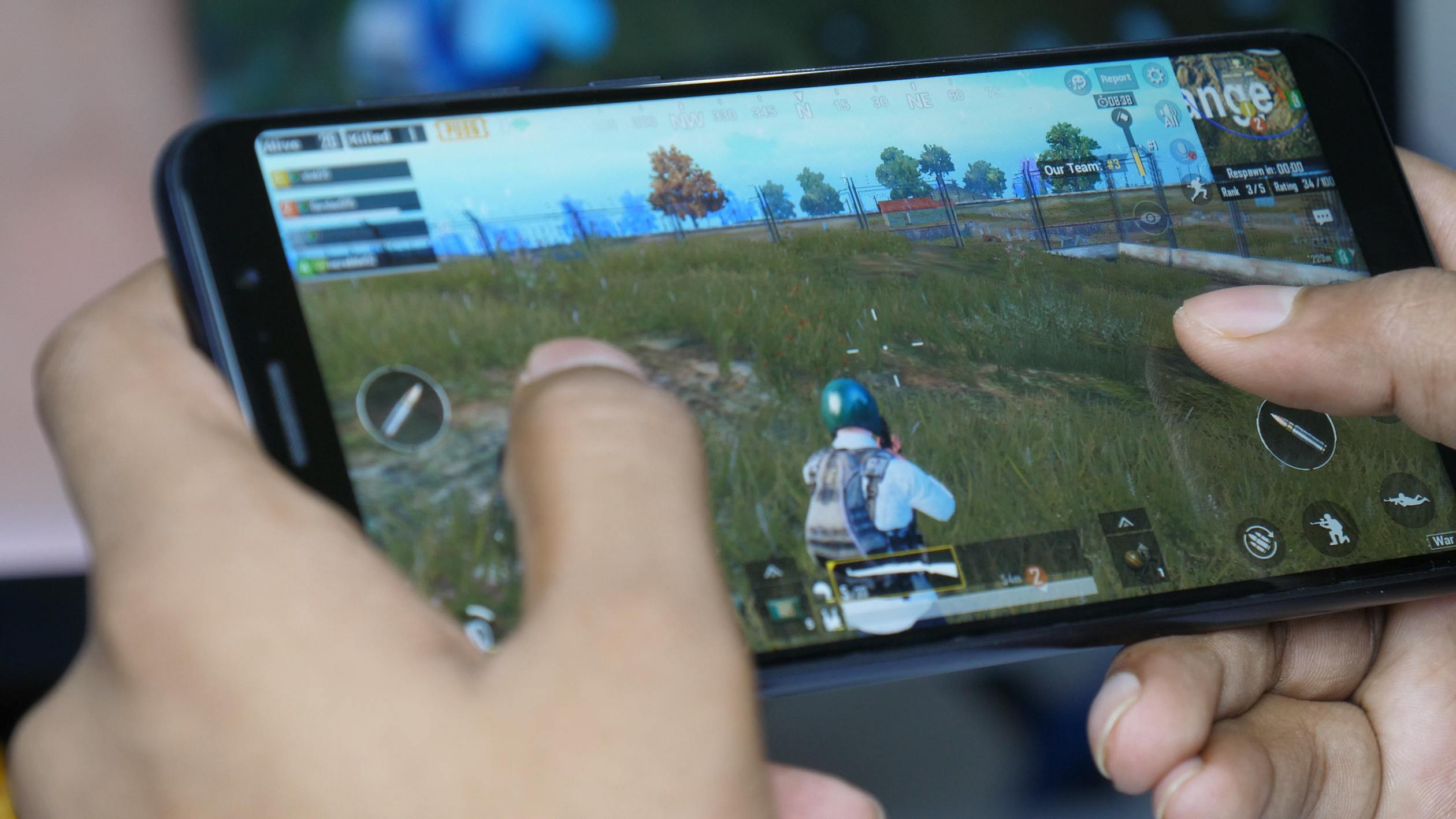 Popular Mobile Games
PlayerUnknown's Battlegrounds (PUBG)
PUBG is a firm favorite among the Indian population, with over 33 million active users at the time of writing. In fact, PUBG is classified as a unicorn mobile game in India – if you have not played the game, you will definitely have heard about it, such is its popularity.
The game has several modes and maps, of which the 'Classic' game mode is the most popular and prevalently played. A Classic match involves you choosing from 1 of 5 maps. You can play solo, or with a team of up to 4 members. You and your team will be deployed from an airplane, on to an island, with a maximum of 100 players at a time.
Your goal is to coordinate with your team, collect weapons and armor, kill or avoid opposing teams, avoid falling in the time bound barrier, and emerge as the last player/team standing. As is the case with several popular games, you can buy in-game accessories (microtransactions) to enhance your look, and unlock events (such as Royale Pass).
Ludo King
Ludo King brings to life the experience of playing Ludo with friends and family. You can create a room and invite your friends and family, who may be located in different parts of the country or the world, to play a game of Ludo at your leisure.
With over 400 million downloads, Ludo King is the first Indian mobile game to cross the 100 million download mark.
It is estimated that Ludo King draws in over 189 million users on a monthly basis, and over 51 million users on a daily basis – these numbers are staggering for a mobile game.
Poker
Poker is an interesting game, which is gaining huge traction among the Indian fan base. To put it into perspective, there are over 3 million online poker players in India, at the time of writing.
In order to play, you must learn the basic concepts of poker, including poker rules and terms, and the poker hand rankings – while poker is easy to learn, it is a hard game to master.
Get to grips with the basics as soon as possible, keep a poker face, and work your way towards a powerful hand in poker rankings. As long as you strive to make the best possible play, results will follow.
Candy Crush Saga
Candy Crush Saga is another game that is popular among the masses. The basic objective of the game is to clear the board in question by swapping coloured pieces of candy; form combinations of 3 or more candy pieces which will lead to their elimination from a board.
The void created by the eliminated pieces will be filled by new ones, which in turn could create even more combinations.
Combinations of 4 or more candy pieces create unique candy pieces that act as a power-up, in turn helping you clear a larger portion of a board. You will encounter several different goals while playing the game including clearing the board in question: in a fixed amount of time, in a certain number of moves, or by collecting a specific number of candy of a particular type.
Final Verdict
Free gaming is the most popular route for the Indian population. That being said, the gaming industry is benefiting from game purchases and microtransactions – the mobile gaming revenue in India, is set to breach the $1 billion mark in 2020.
As smartphone technology gets faster, and more accessible, the gaming industry is expected to grow exponentially in the country.
Ovais Mirza
Ovais Mirza is a professional Blogger and writing for many interesting topics related to Hacking, Gaming, Digital Marketing and Stock Market. Here you will find some interesting tips and tricks related to Hacking and Gaming.

Disclaimer: The articles has been written for educational purpose only. We don't encourage hacking or cracking. In fact we are here discussing the ways that hackers are using to hack our digital assets. If we know, what methods they are using to hack, we are in very well position to secure us. It is therefore at the end of the article we also mention the prevention measures to secure us.